Osaka is a cultural and gourmet center of Japan. While not traditionally known for ramen, Osaka is home to some of the best ramen shops in Japan, hiding in neighborhoods with chic cafes and beautiful parks.
Osaka Ramen Route is a Japanese style stamp rally - you eat ramen at each of our selected shops, collect a stamp from each one, and get a prize when you get your last stamp. Enjoy ramen and explore Osaka while you do it!
Share your experiences with the world with #ramenroute
Osaka Ramen Route Stamp Card
The Osaka Ramen Route stamp card can picked up at any participating shop, in addition to hostels and bars across the city. You can also print it out yourself to get a head start!
Click here or the picture below for printable version of the stamp card
Mitsuka Bose Kamoshi
Mitsukabozu is Osaka's finest miso ramen shop, serving bowls using several different kinds of miso, along with seasonal specialties like charred miso or squid ink ramen. Mitsukabozu is located right by the Umeda Sky Building, making it a perfect chance to stop at both in one trip.
大阪府大阪市北区大淀南1-2-16
1 Chome-2-16 Ōyodominami
Kita-ku, Ōsaka-shi, Ōsaka-fu 531-0075
Open 11:30-14:30, 18:30-23:30
11:30-14:30, 17:30-22:00 Sunday and Holiday
Closed Monday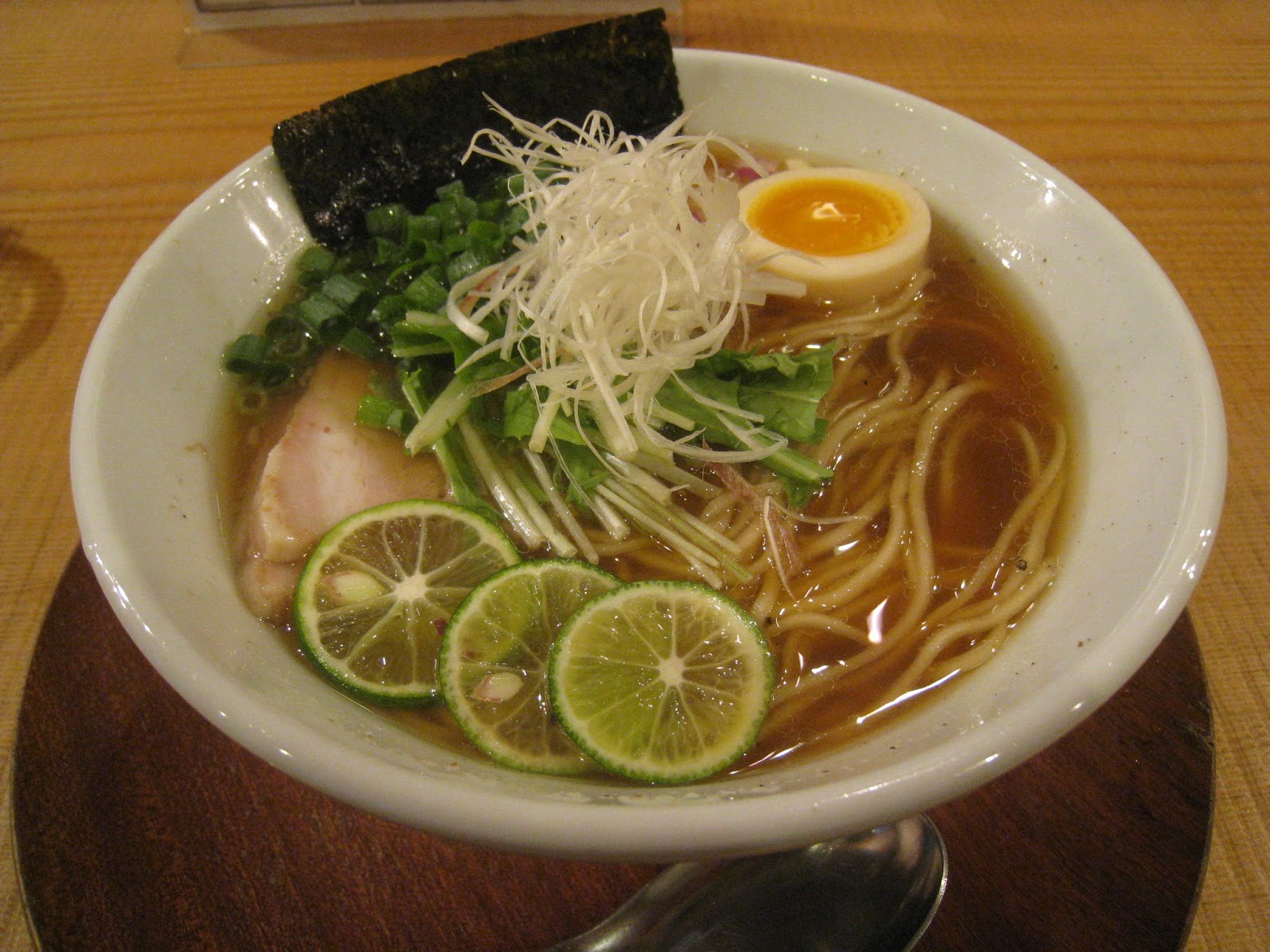 Noodle Shop ME-CHA-KU-CHA
ME-CHA-KU-CHA presents shoyu and shio ramen just a stone's throw away from Utsubo Park, one of Osaka's finest, complete with a rose garden and small waterfall. Their ramen features sudachi, a green citrus fruit unique to Japan.
大阪府大阪市西区新町3-9-9
3 Chome-9-9 Shinmachi
Nishi-ku, Ōsaka-shi, Ōsaka-fu 550-0013
Open 12:00-15:00, 18:00-22:00
Closed Sunday
Menya Taku
Menya Taku combines rich pork bone tonkotsu with Japanese-style dashi to make a bowl of ramen that will keep you coming back. Menya Taku is located in the stylish district Horie, where fashionable clothing and coffee are served to the local hip Osakans.
大阪府大阪市西区北堀江3-5-2
3 Chome-5-2 Kitahorie
Nishi-ku, Ōsaka-shi, Ōsaka-fu 550-0014
Open 11:00-15:00, 18:00-22:00
Closed Wednesday
Mazenibo Junkie
Mazenibo Junkie brings a version of seafood soupless ramen to Denden Town, the electronics capital of Osaka. Come for the unique blend of fish and noodles, stay for the Osakan otaku scene!
大阪府浪速区日本橋3-8-19
3 Chome-8-19 Nipponbashi
Naniwa-ku, Ōsaka-shi, Ōsaka-fu 556-0005
Open 11:00-16:00, 18:00-21:00
Closed Thursday
Kikuhan
Kikuhan's signature ramen is the best of two worlds: chicken and pork bone. That may sound like a lot, but Kikuhan blends the two masterfully, and tops it with with a melt-in-your-mouth creamy egg. Kikuhan is located in Nakazakicho, a neighborhood close to Umeda known for its chic cafes, used clothing stores, and boutiques.
大阪府大阪市北区中崎西1-9-11
1 Chome-9-11 Nakazakinishi
Kita-ku, Ōsaka-shi, Ōsaka-fu 550-0015
Open 11:30-14:30, 18:30-23:00
11:30-15:30, 18:30-22:00 Sunday
11:30-15:30 Holiday
Closed Monday
Friends in Ramen
Friends in Ramen is the premier Osaka ramen blog. It's a one stop shop for all things ramen in Osaka, so if you haven't had enough ramen after the stamp rally, head on over to find many more recommendations!
Zipangu Curry Café
Zipangu is not a ramen shop, but serves Japanese-style dashi curry in the heart of Nakazakicho. They are rooting for us during this event, so try the curry if you're looking for a break from noodles!
大阪府大阪市北区中崎西3-3-4
3 Chome-3-4 Nakazakinishi
Kita-ku, Ōsaka-shi, Ōsaka-fu 530-0015